Tips For Air Conditioner Maintenance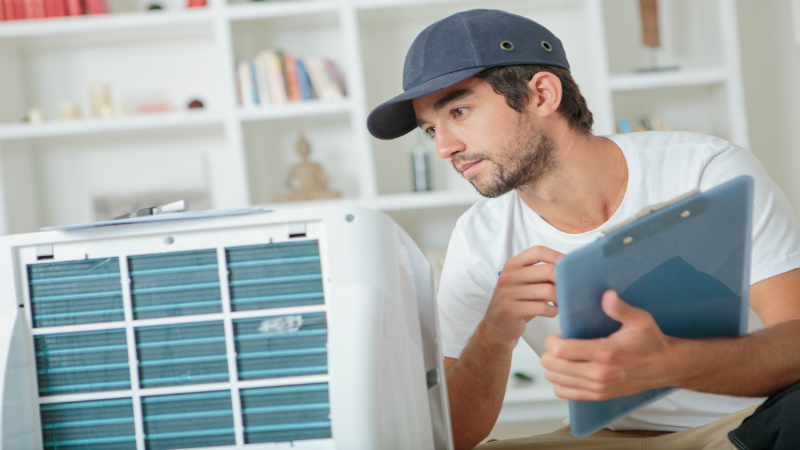 Air conditioning accounts for a large part of your utility bill each month, especially when the temperatures are sweltering outside. Maintaining your unit helps to keep your electric use down and it also helps to prolong the life of your system. If your unit isn't working as efficiently as it should after you have performed routine air conditioner maintenance near St Louis, call a technician to diagnose the problem.
Change the air filter – Dirt and dust can build up in your air conditioning unit and clog the air filter. This causes the system to work harder and become less efficient. While your air conditioner is running constantly during the summer season, for maximum performance, change the filter once a month.
Clean the evaporator coil – Just like the filter, the coil in your unit can become dirty and clogged, though not as frequently. A clogged coil decreases the flow of air and doesn't absorb heat as well. Periodically check to see if it needs cleaning.
Clean the condenser coil – The debris from trees and shrubs, if planted nearby, can dirty the coil. Check it every once in awhile and clean it if necessary. To remedy this problem, leave about two feet of space between any foliage and the air conditioning unit.
Check the air ducts for any signs of leakage – If you have any leaks in the ducts that run through the crawl space or attic, the maximum amount of cold air is not getting into your living quarters. This means that it is taking longer to cool down your house and your air conditioner has to run longer.
Check the seals on window air conditioners – If you have a window unit in your room, check the seal between the unit and the window frame. If there is any space between the frame and the air conditioner, seal it up so that the cool air isn't escaping outside.
Contact Classic Aire Care, if you need assistance with any of these air conditioner maintenance services near St Louis. No one likes for their air conditioner to break down in the middle of summer. By servicing your unit before the hot weather begins, you can be free of problems for the entire season.